Thoughtful pieces to elevate your everyday wardrobe
Whether you're working out or getting cosy, pals designs are your treasured wardrobe companions you'll feel good about wearing all day, every day.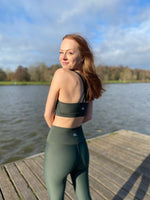 PALS
pyjamas. activewear. loungewear. swimwear. 
We're on a path to building a new kind of clothing community, focused on thoughtfulness.
Commitment to social and environmental sustainability, as well as comfort and durability, takes time. We're excited to have pals joining us from the start of our journey. 
We're getting started with a limited activewear edit, crafted with suppliers whose ethos harmonises with ours.
Like any great friend, we're honest. We share with you our commitments to supply chain transparency, long term partnership and steps towards net-zero.
ethos
FOUR COLOURS, FOUR STYLES